Sam
---
Sam - Kimba from the Olympic Mountains" was born on the 12th of december in 2006.
He was bred by Andrea Bruch in Gollenberg, Germany. If You like please have a look at Andrea's website and her lovely dogs!
He was loved dearly and a real good friend that we will all never forget.
Unfortunately we had to put him to sleep against the end of 2009, at the age of not quite three, because of a rapidly progressing paralysis in his face and in his legs he developed during the past year. We haven't found out what it was, exactly.
He died on my lap. I'm afraid I will not ever forget this moment in my life.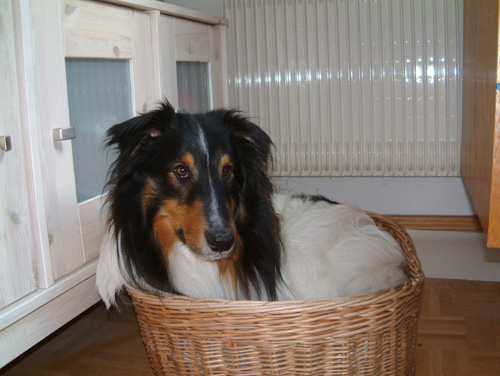 Although it is still painful I can now think of the good times we had together.
He was not a typical sheltie in that he was rather tall (more than 50cm shoulder height) and quite heavy (18kg at times). But otherwise, he indeed was a typical sheltie: loyal, alert, maybe a little timid at times but cheeky at others. Here are some pictures of him. Just click on the picture below (remember to allow JavaScript). The pictures from his first few weeks were made by his breeder, Andrea Bruch.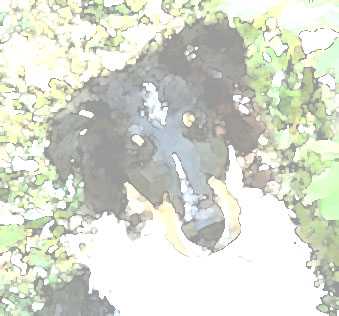 Sam - Kimba from the Olympic Mountains
---
He had a funny habit. He had a squeaky rubber toy which he loved to chew on. When it squeaked he would start howling like a little wolf.

Sleep tight, my little one.