Project "USBiXBEE":
Small PCB for use with the USB Chip FT232 by FTDI and an XBEE module by Digi, formerly known as Maxstream.
Features are:
USB connector
socket for the XBEE module
place for a voltage regulator
control LED for showing the "busy" state
EEPROM
This is the fully equipped version for use as a
Wireless Serial Port via a PC's USB port: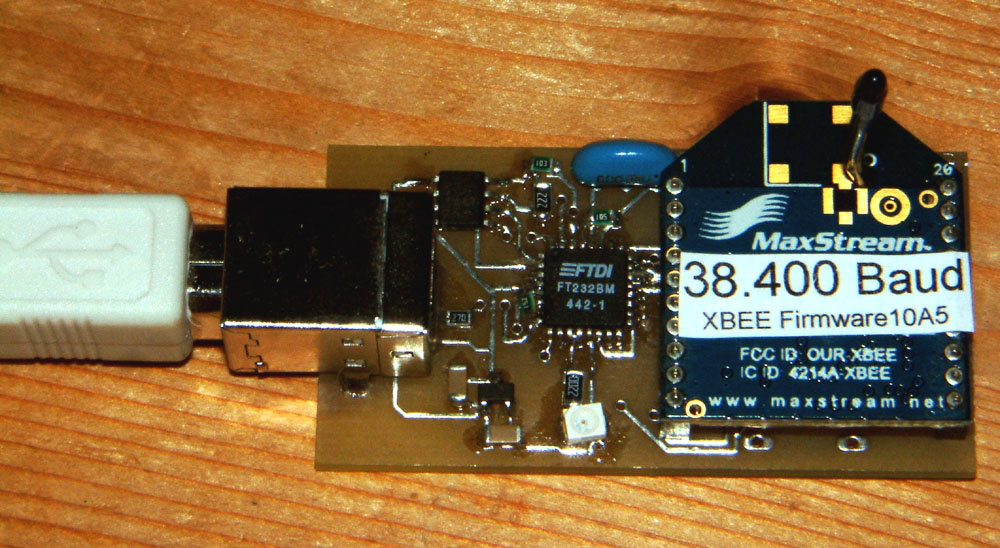 USB driven Programmer Module for a PIC project I am doing: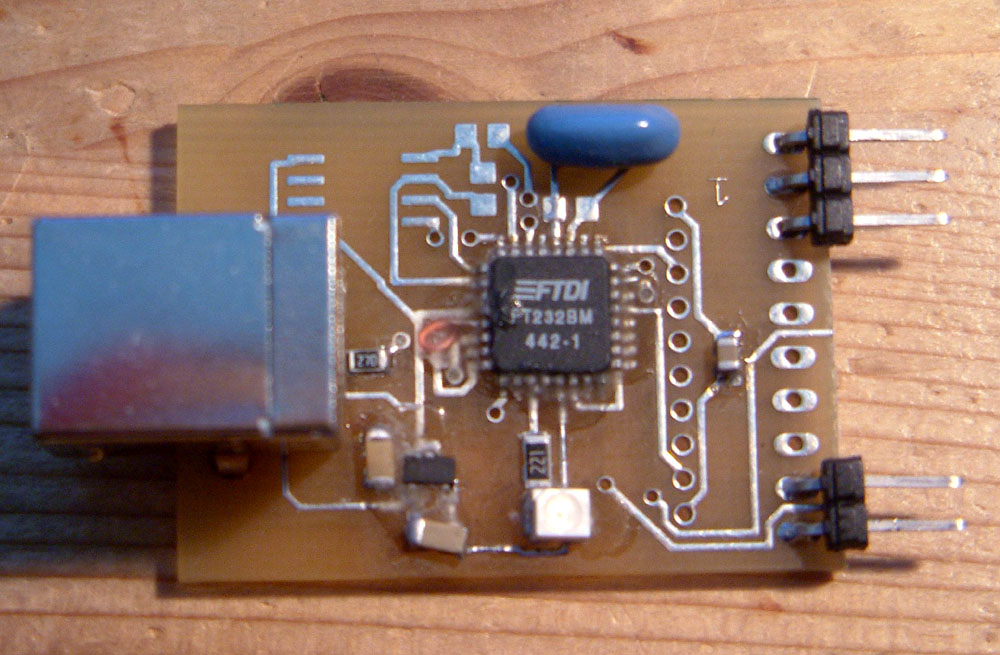 Adapter module for XBEEs (2mm -> 2.54mm), very handy for experimenting: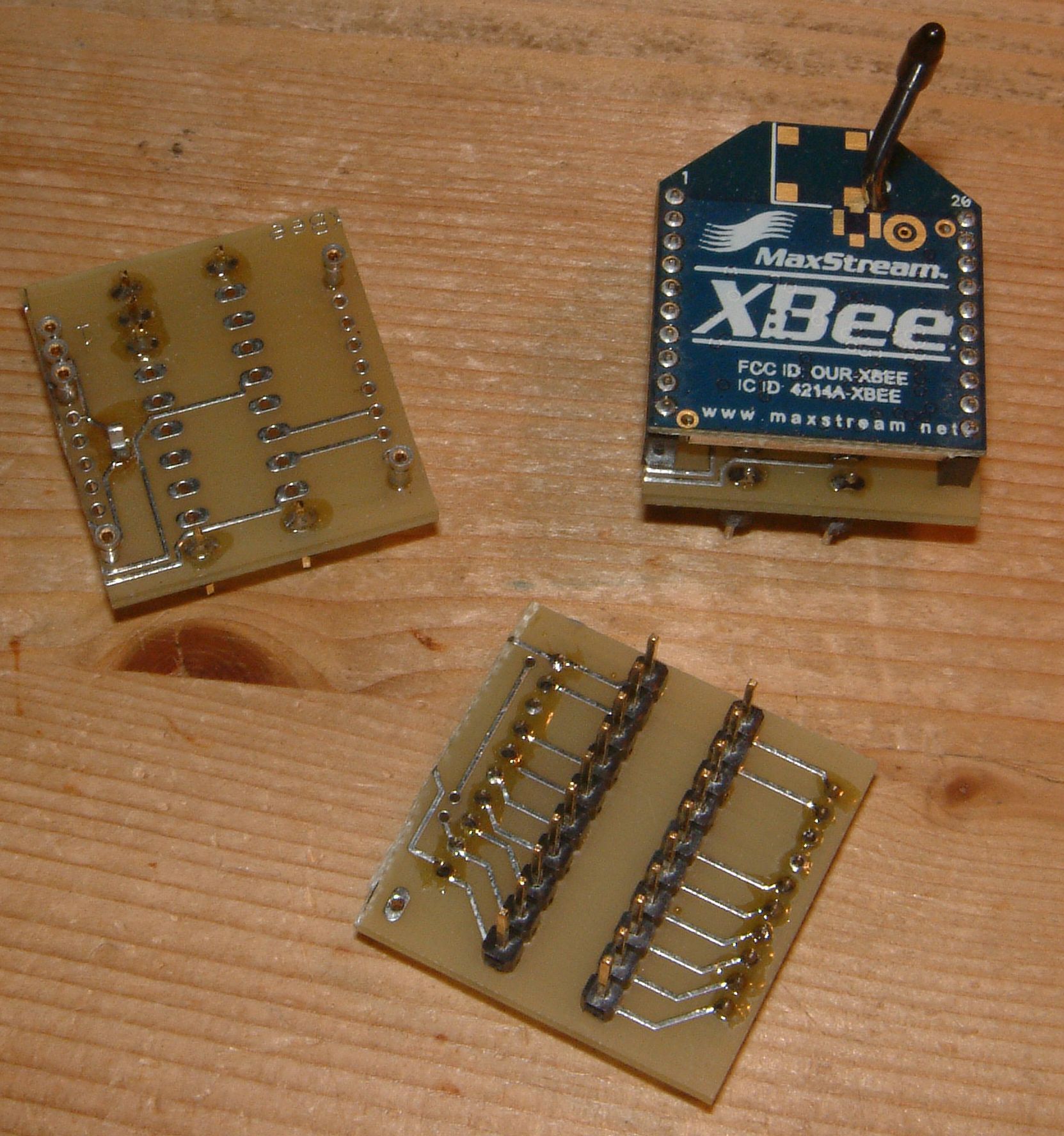 Wireless serial connection for a microprocessor. This was done for the ELEKTOR- CC2- ATM18 project. As with examples above only part of the PCB was used: Just the voltage regulation (for connecting the 3V3 XBEE to the 5V project board) and some resistors.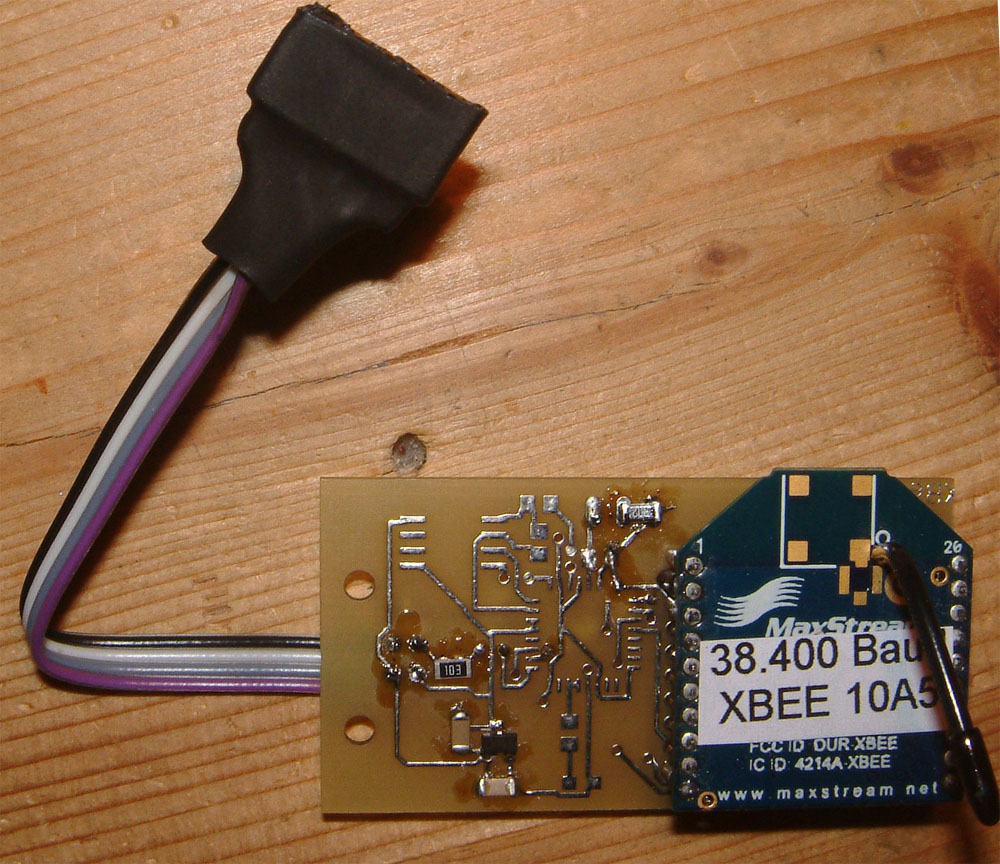 Connecting a serial GPS module, using the 3V3 power from the USBiXBEE. With the project above it would also be easy to connect the module to the ELEKTOR - CC2 - ATM18 project.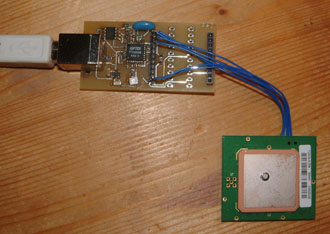 A USB-IR-Transceiver for the ASURO robot, connecting to the 20 pin DIL socket. For this project the pcb is patched for 5V supply voltage.
A nice summary about the Asuro is to be found here (German language only).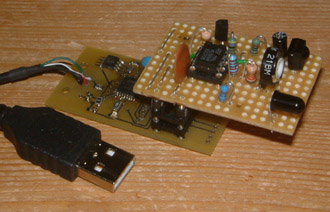 Again connecting to the 20 pin DIL socket, this is an I2C tester called I2C Sniffer (in German).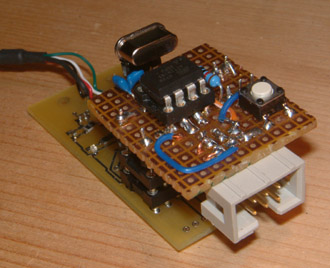 The empty PCB. Small bug somewhere (I forgot a connection). There's a version 2 of course :) . Still one of the more intelligent things I've made :)
The Eagle layout. Files on request ...